Design duo Fox and Freeze, James van Vossel and Tom de Vrieze, produced their first studio collaboration called the ff1 or fox & freeze 1 chair. It is an indoor lounge chair made out of 1 square sheet of synthetic felt which is twisted and tightened in place with a flax rope. Watch the little clip showing just how much the structurally self-supporting chair can withstand the force of a jumping adult.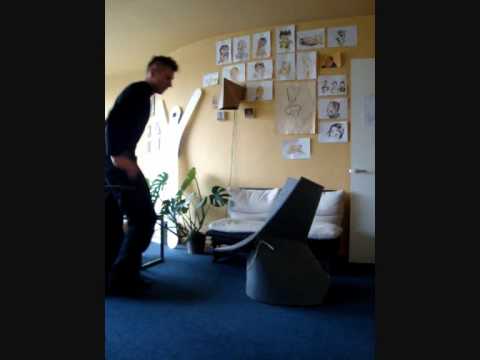 felt sheet is bent and slotted into place

detail of the slots

The ff1 chair is for sale at the webshop. Thanks to Fox and Freeze for the images.