San Francisco's California College of Arts School of Architecture, in conjunction with the Architectural Association Visiting Program, hosted a 10-day intensive architectural workshop on Biodynamic Structures – a study of the force and energy of dynamic processes on living organisms. The final workshop discussion and exhibition was held last Wednesday evening, with all the participating designers displaying their experiments and prototypes. Utilizing computer applications such as RHINO, Grasshopper, and Arduino, each project was an investigation in biomimetic principles in nature, and through analysis and simulations, was translated into the design of responsive architectural systems. It was amazing to see the level of studies the participating designers undertook in just 10 days.
Check out the snapshots and videos taken during my visit to the opening night. I'll try my very best to recall any details of the project as far as my memory can take me.
One group of designers investigated the structural framework of anthropod shells with a series of fabric studies below.
…………………………
Another group studied pleats based on studying the skin mechanism of the puffer fish, and translated into a responsive tarp system.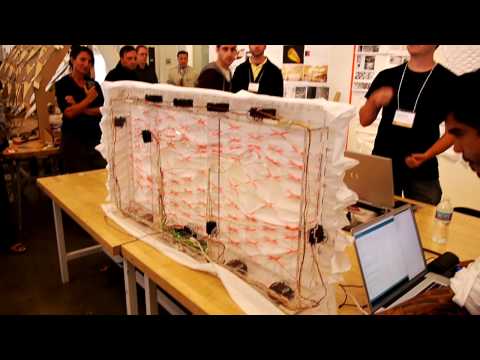 rear view
front view
part of the presentation board showing the pleat studies.
…………………………
Prototype of an acoustical system of 'petals' which open and close in response to noise.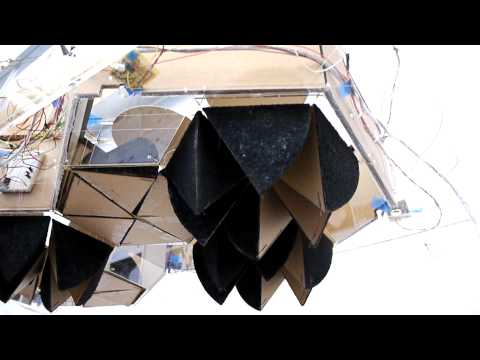 preliminary prototype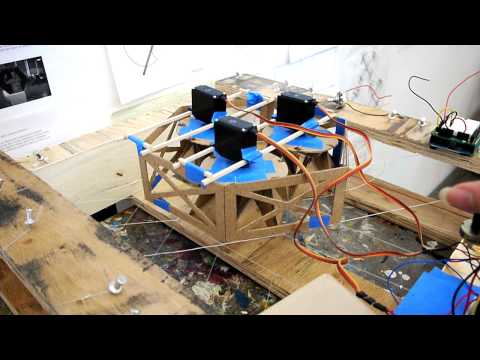 …………………………
Design of a photo-responsive canopy system
…………………………
Origamic modules for a canopy design
Light-responsive canopy system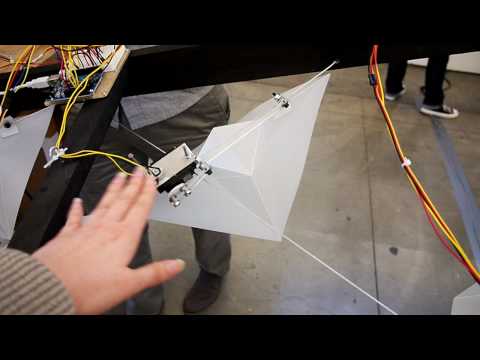 …………………………
Another light-responsive (?) canopy design
…………………………
prototype of a ceiling with acoustic-responsive 'balloons'