Designed by Park Associati of Milan and sponsored by Electrolux, The Cube is a dining pavilion unveiled for the first time on April 1st placed atop the Parc du Cinquantenaire in Brussels, Belgium. The traveling pavilion will pop up on a series of landmark sites across Europe over the course of 2011 tailored for a unique dining experience and other events.
Two Electrolux Cube's will travel across Europe offering a dining experience for 18 guests per setting in locations, namely on top of monuments, buildings and even water platforms in Belgium, Italy, Russia, Switzerland and Sweden but only for three months at each location.
The Cube has been conceived as a portable and lightweight module with ease of assembly, and designed to suit all climatic conditions. The pavilion's lightness of form is emphasized by the faceted and white aluminum surface with varying perforations of laser-cut geometric motifs.
Pavilion in context
Elevation
Plan of the perforations on the faceted skin
Detail of the varying sizes of the geometric perforation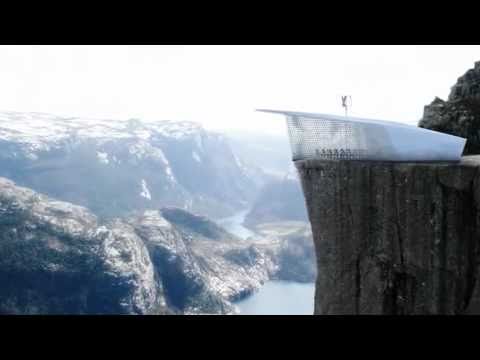 ………………………………………………………………………..
Project team:
Client: Electrolux
Event planner: Absolute Blue, Brussels
Architect: Park Associati, Milano
Logo and texture design: Studio FM, Milano
Photo credits: Carol Kohen & Danica O. Kus